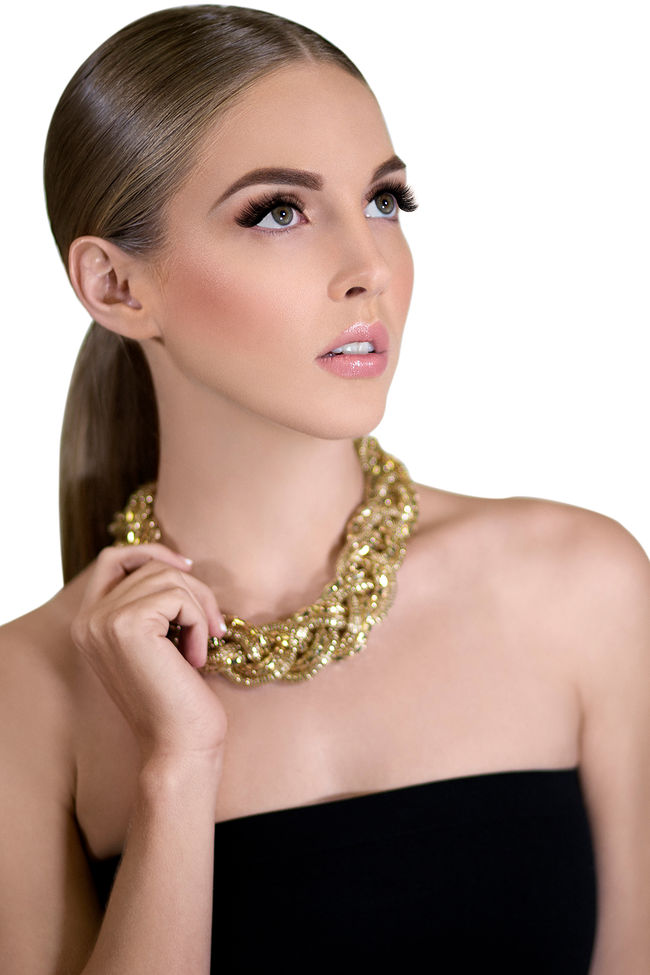 VOLUME LASH COURSE .
Regular price $1,500.00 Sale
---
Our Volume Lash Course is a one day, one-on-one training session with our Educators offered only in Las Vegas. To reserve a training date, please email us at info@dulcelashartistry.com



TAKE YOUR LASHING CAREER TO THE NEXT LEVEL.
Being trained in Volume lash extensions will expand your lashing skills allowing you to grow your clientele base and make BIG money!
Volume lashing is an advanced method where 2 to 7 ultra-lightweight lash extensions are applied to one natural eyelash. This technique gives clients a much fluffier set of lashes to wear that is both gorgeous and comfortable in which they will love! They will see and feel the immediate difference from Classic Lash Extensions.
Our Volume Lash Extension Course teaches you the art of creating 'volume fans' for stunning, fuller lash styles on every eye shape and much, much more. This course covers 27 foundational topics and provides in-depth, step-by-step instructions with extensive hands-on practice and tips that will help you understand Volume lashes.
Let us help set you up for success and set you apart.
Please Note: You must be certified in Classic Lash Extension Course or have at least 3-6 months of Classic lashing experience.
This class covers it all. Here's what you'll learn..........................................................................................................
Volume Lash Theory
Determining Eye Shapes
Volume Lashes vs. Cluster, Pre-Made and Pro-Made Fans
Common Irritations and Signs of Lash Stress
Safety and Sanitation
Work Space Set Up and Sanitation
Lash Artist Hygiene, Posture, Lighting and Ventilation
Lash Styling Guide
Determining Lash Style and Weight
Mixing Curl Types and Lengths
Hybrid Lashing
Creating Fans: Grabbing vs. Pinching
Fan Placement and Wrap
 Lash Application, Pro Tips and Signature Techniques
Cleansing Natural Lashes and Extensions
Priming Natural Lashes
Securing Under Eye Gel Pads and Types Available
Working with Droopy, Fluttering or Partially Open Eyelids 
Properly Isolating Natural Lashes
Spreading the Lash Line
Understanding Adhesive Use and Dipping Method
Fan spacing
Application and Bonding
Checking for Coverage and Stickies
Nano Misting
Increasing or Decreasing Length at a Fill Appointment
Changing Styles at a Fill Appointment
Removing a Volume Fan
Removing a Full Set
Aftercare Instructions – The Do's and Don'ts
 Business Building
Tips on how to Build, Market and Charge for Your Services
 ........................................................................................................................................................................................
Learn Theory + Get Hands On!

Morning Session: Will consist of Lash Theory and learning amazing techniques on teach how to create perfect little lash fans by hand.

Afternoon Session: You'll get to apply what you've just learned on a real live model. Our educator will guide you through the process and work side by side with you during application the entire application to ensure you've been set you up for success.
.........................................................................................................................................................................................
What are you waiting for? Get registered today!
Please Note: Once you register for training, any payments made to Dulce Lash Artistry are non-refundable, non-transferable with no exceptions. If you are unable to attend the class in which you have signed up for, as a one-time courtesy, your credit will be held and can be used to attend another training date or location within 12 months.
• Certification. Definition of Certification or Certificate of Completion simply represents that a student has undergone training and achieved the lashing techniques taught by Dulce Lash Artistry. It does not guarantee the success or quality of the student with regards to lashing. Purchaser and/or student understands that a Certification may not give an unlicensed individual the right to practice, perform or charge for lash services to the general public. Most states will require a Cosmetology or Esthetics license. See State Licensing below.
• State Licensing. It is the responsibility of any potential student to contact their respective state licensing board (usually referred to as Stateboard of Cosmetology) to inquire about licensing requirements for applying eyelash extensions and to follow these requirements.
• Materials/Acknowledgement: By purchasing the online course, you hereby agree to not use, disclose, copy, distribute or record any of the training material or online material provided by Dulce Lash Artistry in connection with the training process. You acknowledge that such materials are the proprietary property of Dulce Lash Artistry. Doing so would be considered infringement and subject to legal ramification.
Before purchasing this course, Student understands that being Certified by Dulce Lash Artistry does not make the student a licensed eyelash extensionist. Licensing varies from state to state and Dulce Lash Artistry does not keep knowledge of each states requirements or changes to the requirements. Student understands and agrees that Dulce Lash Artistry will not be held responsible for such information.
#lashextensiontraining #lashextensions #c
We set you up for success! Get the biggest return on your investment.Here's whats included with your tuition: -Essential Lash Kit (All the lash products you need for class and plenty more to jump start your lashing business. *Does not apply to online courses unless you select the option with kit purchase.) -Training Manual -Certificate of Course Completion -Unlimited FREE refresher courses for life *Only applies if you register for an in person class. Please Note: You will receive these items on the day of class.
DO I NEED TO BE A LICENSED COSMETOLOGIST OR ESTHETICIAN IN ORDER TO TAKE THIS CLASS?
We only encourage licensed beauty professionals or those currently in beauty school to enroll in our courses.
Here's why: Most states require that you are a licensed Cosmetologist or Esthetician in order to perform lash services on the general public and to charge a fee. There are currently only a few states that do not require a license to do so.
It is the responsibility of the student to know what the licensing laws are in their state before enrolling into our course. So in short, we don't want you to take a class that you won't be able to get the best return out of your investment as all tuition payments are non-refundable. Sure a lot of other companies will let you do it - but we take pride in our program and want to ensure you have the best experience with us.
However, if you are:
1) A salon manager or owner wanting to learn more about the benefits of offering lash extensions.
2) Seriously thinking about enrolling into a Cosmetology or Esthetic program because you are interested in becoming a Lash Artist AND want to see if this is for you first.
3) Live or plan to work in a state that does not have lash extension licensing requirements.
Then we are absolutely open to you enrolling in our courses.
SEE MORE FREQUENTLY ASKED QUESTION - CLICK HERE